CrossRoads "Arduino" inspired designs. Need something custom? Contact
robert@crossroadsfencing.com
Mega Screw Shield. 86 screw terminals to let you securely connect your signals and your shields.
Kits: $40/US address, $59/international address; includes board and all connecters. $35 each additional kit.
Available assembled, add $15/card.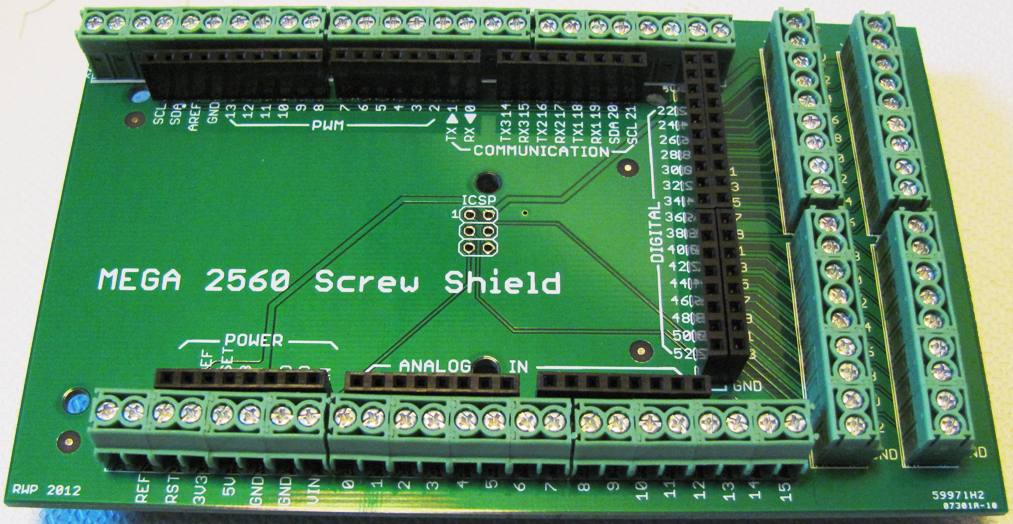 12-digit, or 96 Bit, LED driver, using TPIC6B595. Bare boards, $5. Kits, assembled boards, available upon request.
Video of two cards with 10 driver chips each controlling a Nike Fuel Band display courtesy of ACSComposites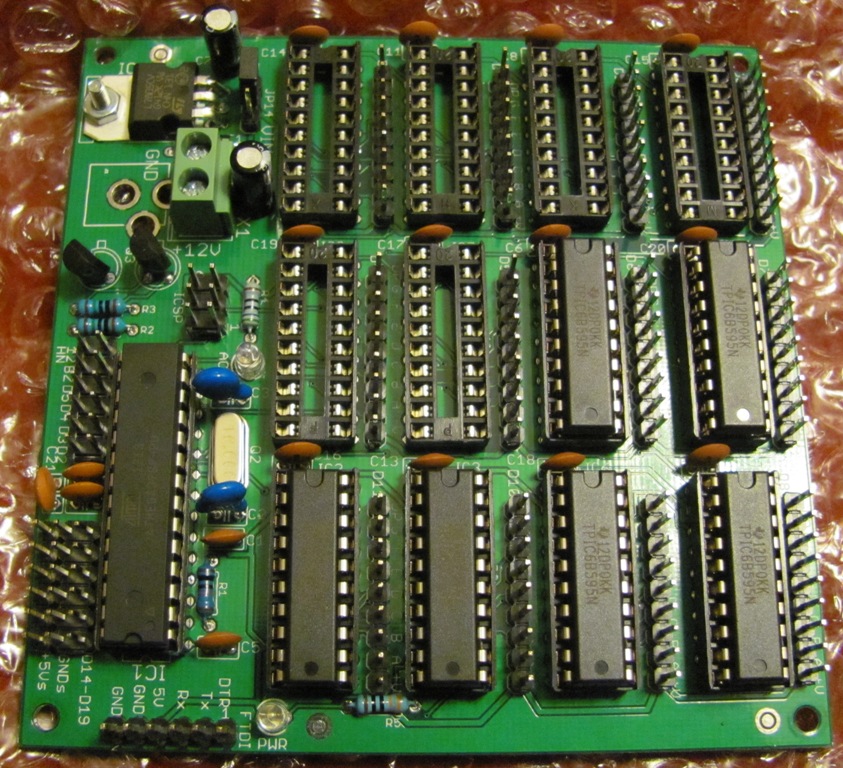 Dual ATMega328P Board! 40 IO pins. Headers to connect USB/Serial adapter, ICSP, jumpers to connect MAX232 for Serial.
Add some jumper wires for chip-to-chip SPI, I2C, or UART-UART comm's. Bare boards $5 mailed to US locations. Kits, assembled boards, available upon request.
1284Mini. ATMega1284P-AU with 32 IO, Dual Hardware UART, 128K FLASH, 16K SRAM. Schematic, Layout, PL

Bare Boards $3, Kits available upon request.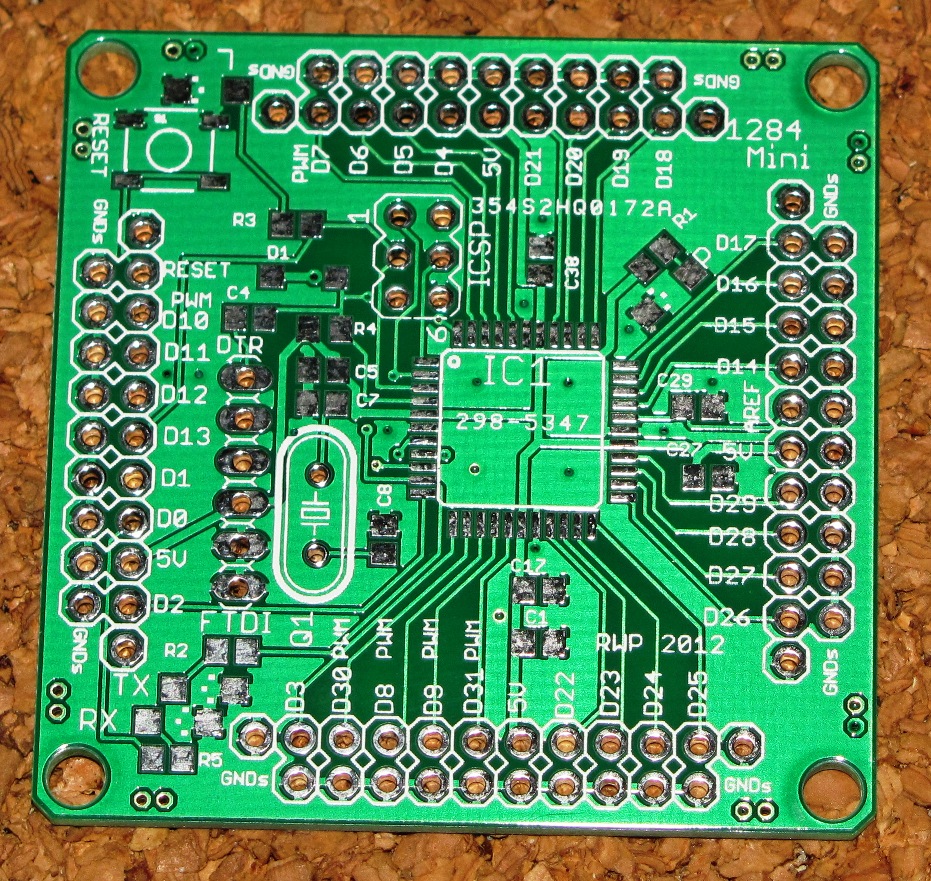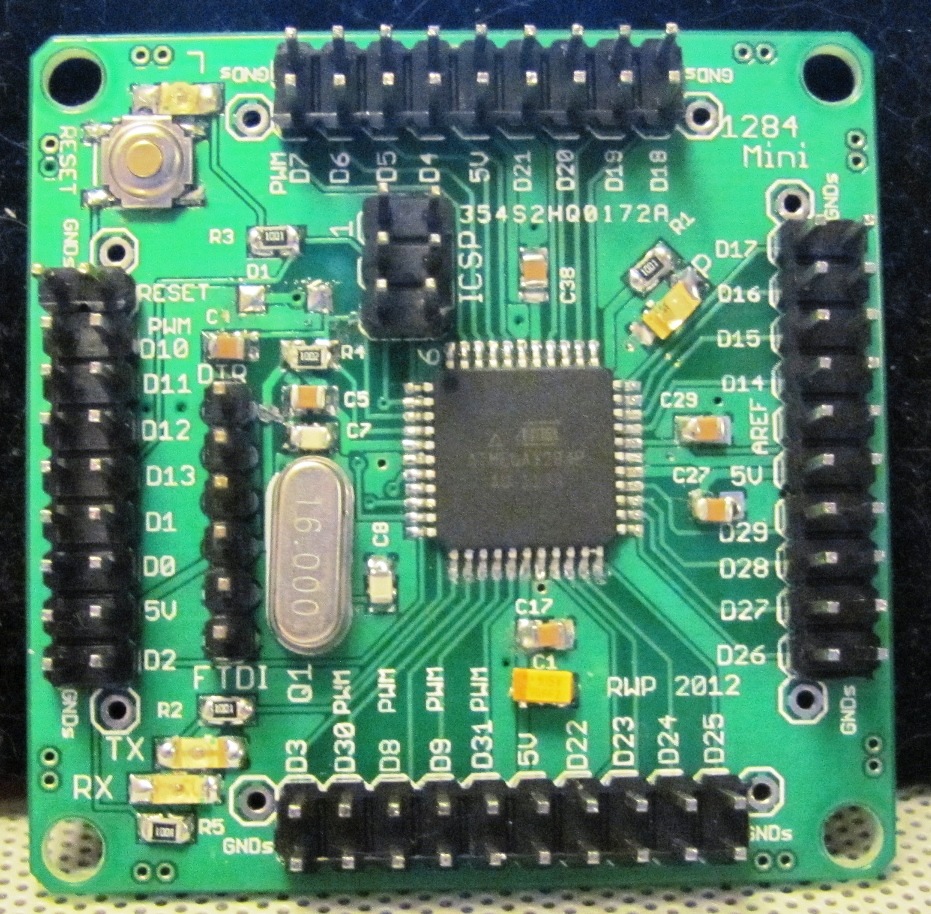 The Bobuino! List of Bobuino Rev17 features.pdf (opens in new window)

Shipped to your US location for $80.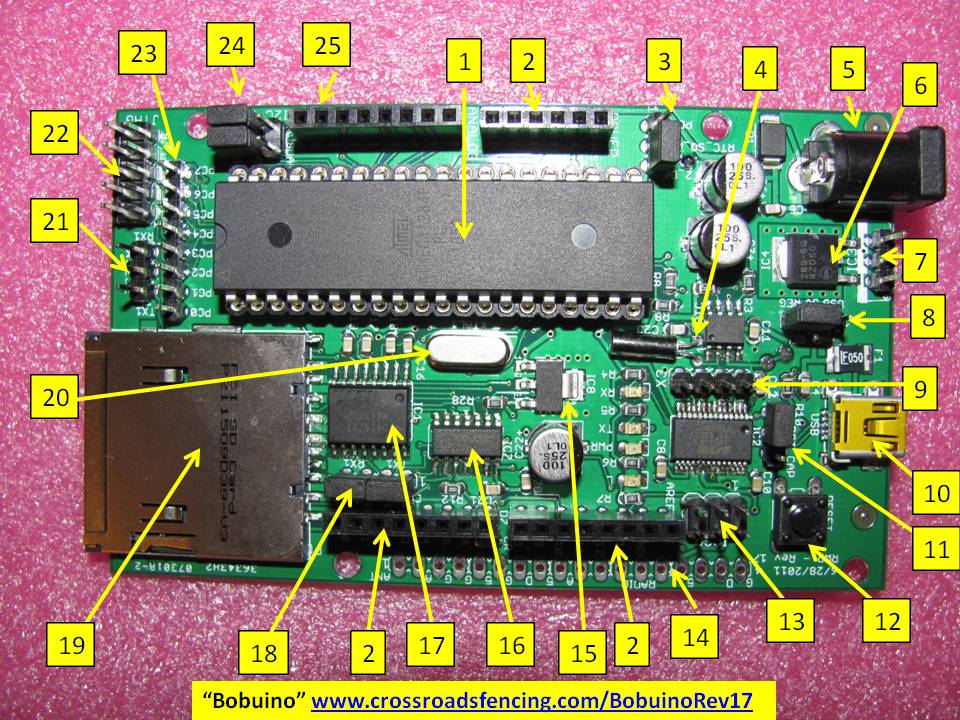 ATMega1284P Duemilanova-style board. Bare boards $5. Kits, assembled boards, available upon request. Schematic PL for the ATMega1284P Thru PCB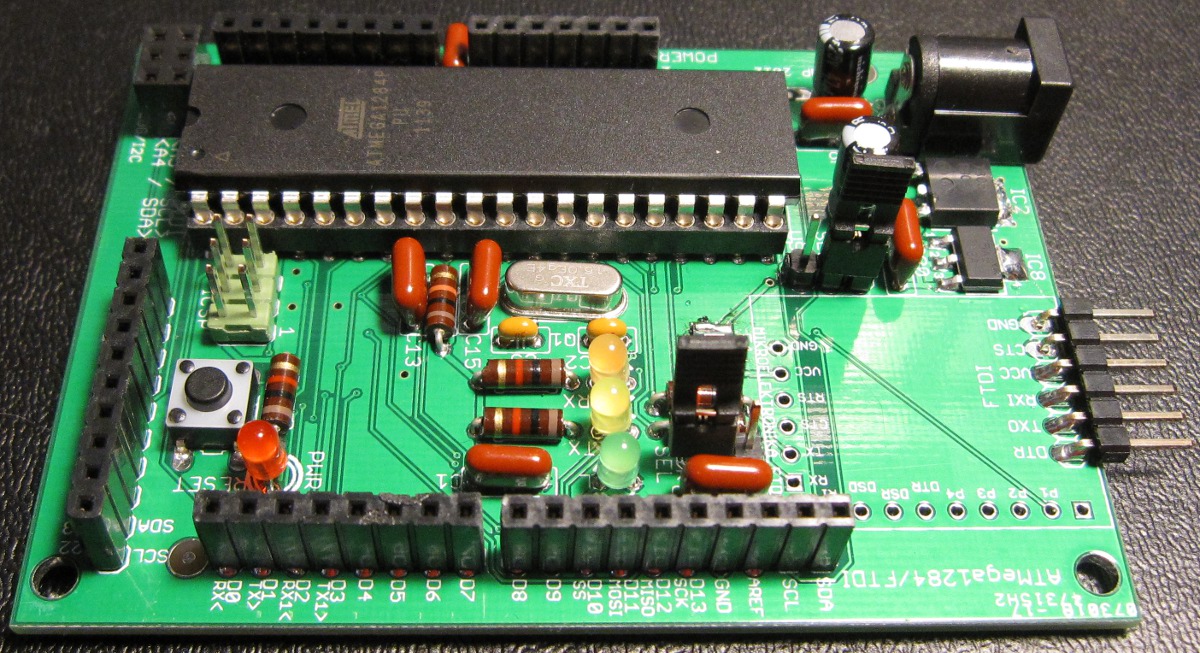 '1284 with LiPo charger, Arduino style headers, Xbee socket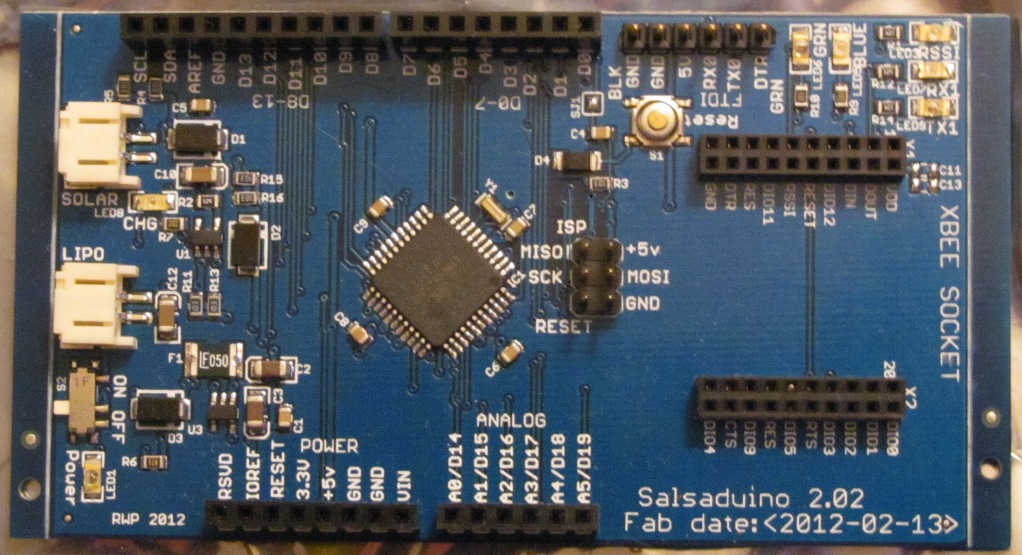 Leonardino ("Little Leonardo") ATMega32U4 providing USB interface, with uSD socket on the bottom. Bare boards $3.
Schematic Parts List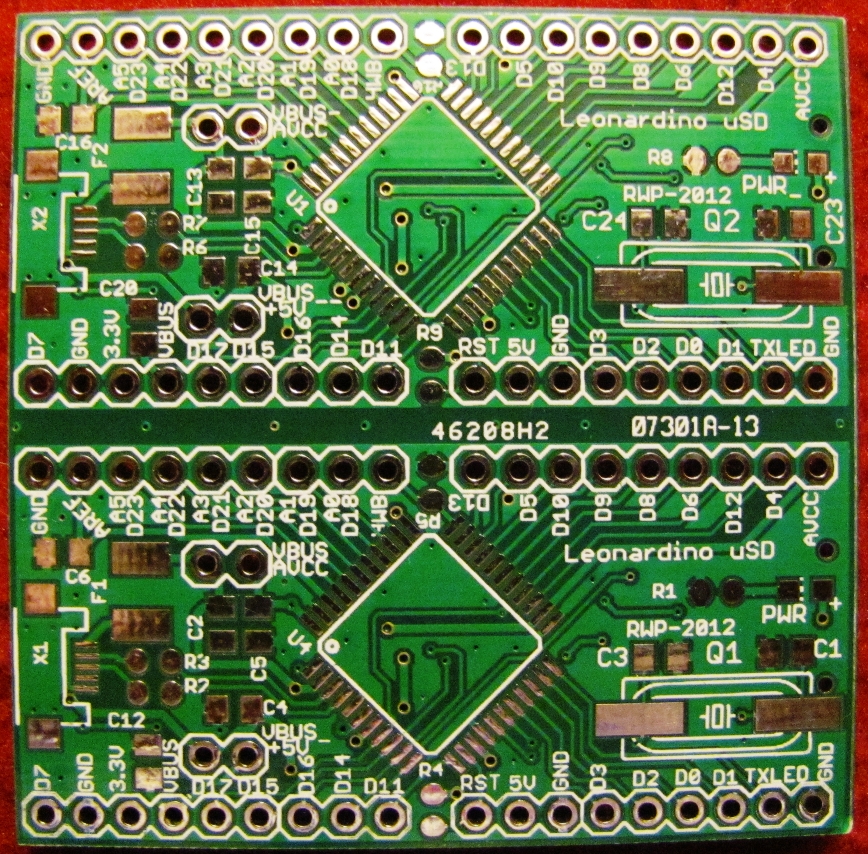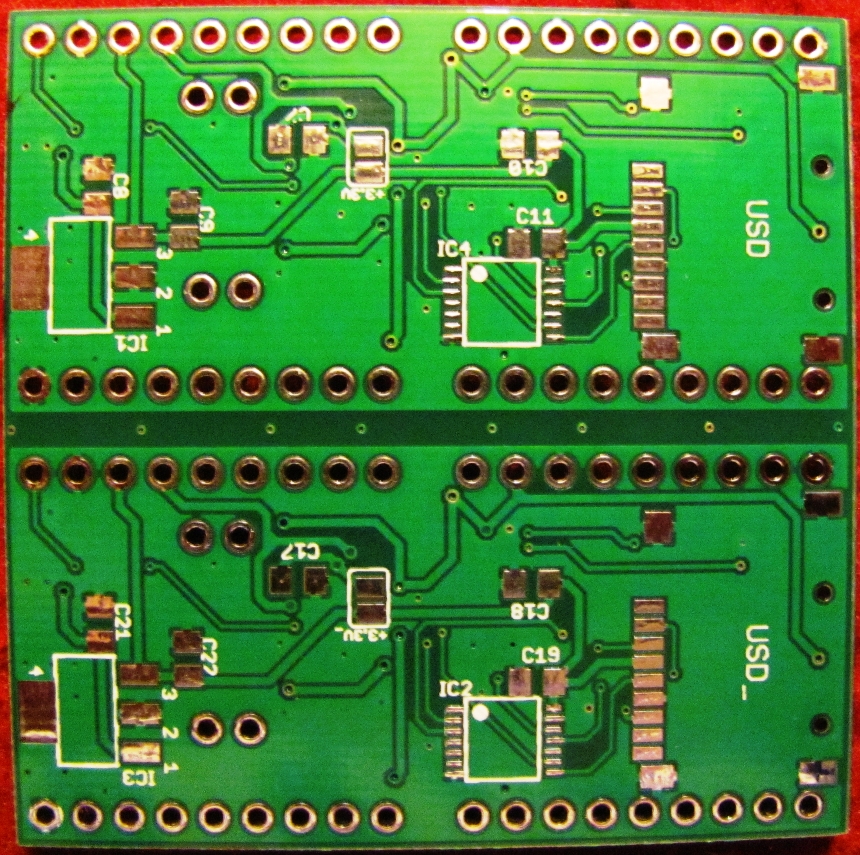 12x8 LED Multiplexed Matrix Driver With USB/Serial Adapter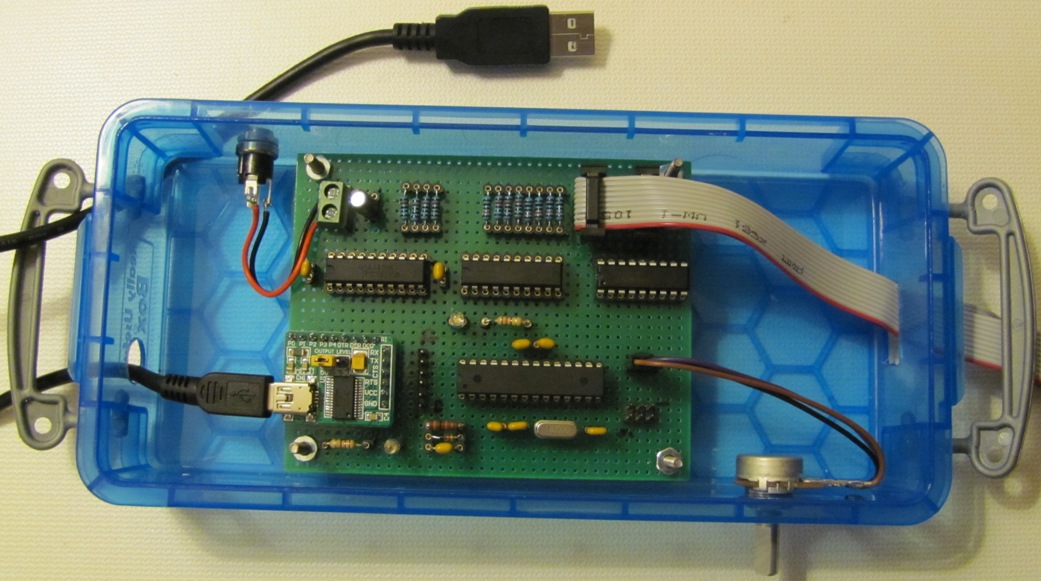 ATMega1284 Test Board, ICSP & FTDI Headers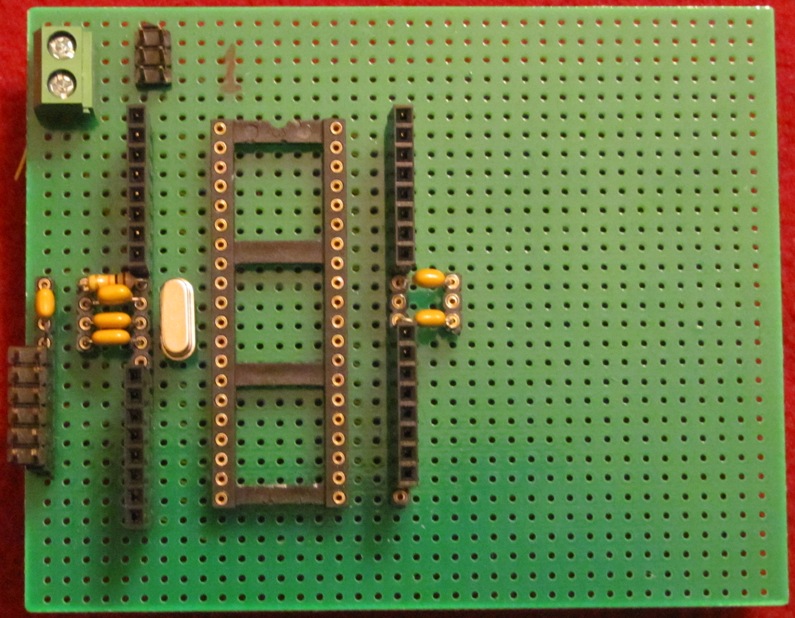 Relay Board with '1284, RS232, USB, directly driven relays.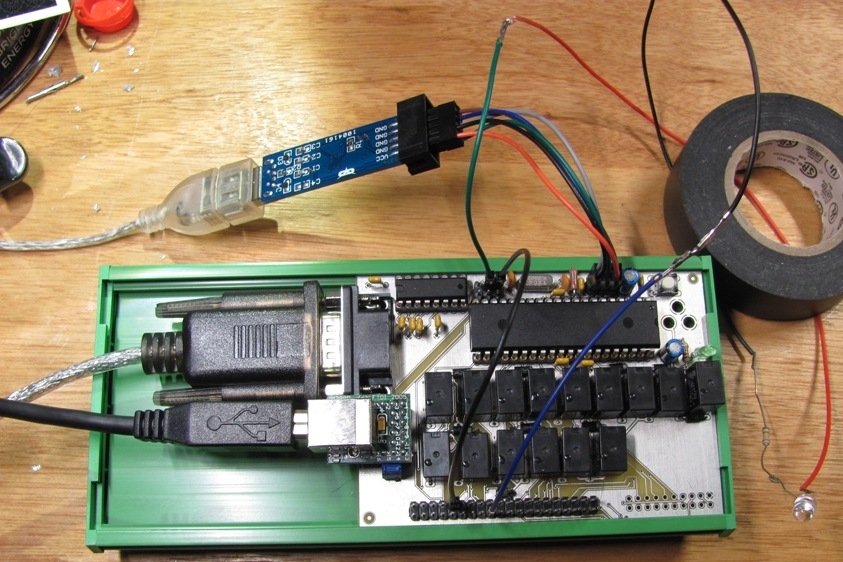 OnTargetMarine, RPN4
Similar to Bobuino; ATMega1284, RS232 port, FTDI FT232RL USB, SD Card Socket, Screw terminals for 4 serial ports, power, 2 input buttons, 3 switch closures, additional SPI-Dual UART with RS485 interface drivers, 3 additional Status LEDs, Arduino shield compatible.
Fencing Scoring Machine and RF Remote Control
Smaller Fencing Scoring Machine
"Mini-uino", ATMega328P for very small Arduino clones, 1.3" x 1.3". Bare board $3. Kits, assembled board available upon request. Mini-uino parts

"Digituino", designed to Drive higher voltage (12V) Common Anode 7-Segment Displays, using TPIC6B595, with RS232, SD card socket, ATMega328P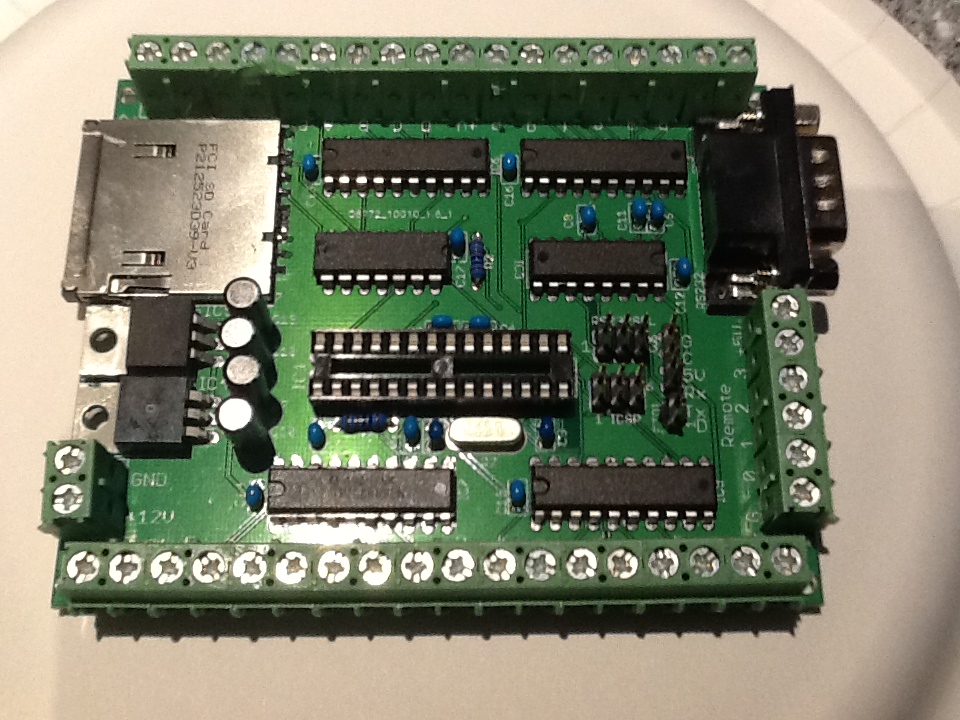 To reach Head Coach Robert, Click here robert@crossroadsfencing.com
For General Questions, Click here
info@crossroadsfencing.com
© 2012 Cross Roads Fencing Center, LLC. All rights reserved.